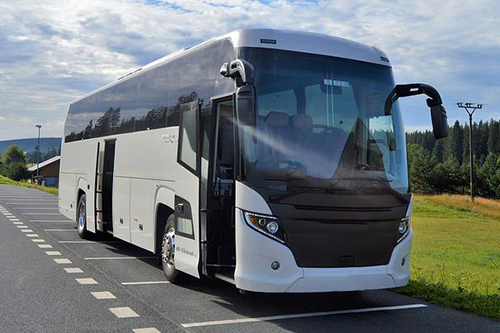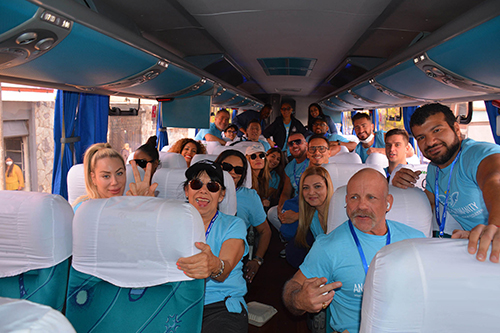 A charter bus rental is the perfect way to travel in the Port Huron area. Whether small groups or large groups, a Port Huron charter bus is the answer, you need for making a tour around the city. Let's hit the road now! We can take you to the Blue Water Bridge, where you will have the most incredible sight of the sunset while you can appreciate the beautiful St. Clair River. Port Huron has impressive sights, but it's also close to other beautiful touristic destinations, for example, Lake Huron, which is one of the five great lakes in the country. If you love lighthouses, we recommend visiting the Fort Gratiot Lighthouse in Port Huron MI. You can even climb to the top of it! This could be a good opportunity for you and your crew to know all Port Huron's most popular attractions. That's why our tour buses will stop whenever you want, so you won't miss any of these amazing places.
When should I rent a charter bus?
Besides our tour charter service, you can also rent a Port Huron charter bus for a special event. We can cover your birthday party, bachelor party, and prom night in Port Huron MI. The most important reason you should consider choosing our charter bus service is that you know you will need a transportation service for a large group. It makes sense for you to have more room, so a coach bus rental could be the best option for you. We also have Port Huron party buses in case you're not only interested in having a comfortable travel, but also in partying while you're on the road. You can invite anyone you want to your next event with our service. There's no need to reduce the number of your guests and look for mini bus rentals. You can rely on the best charter bus company in Port Huron MI, to take all your guests to any point in Port Huron Michigan you need them to be.
Charter bus rentals are also suggested for business-related events and casual occasions like concerts, sport event, or airport transfers. When you know you will need extra room not because you are coming with many passengers but because of luggage, then a motor coach is what you're looking for. A minibus rental won't do, so don't insist on that idea only because of the rate. Minibus rentals aren't your only option; we can offer you a terrific deal. You can call us now if you want us to give you an instant quote.
This is also the right place if you are searching for a bus rental for your next field trip and don't want to go on a school bus. School buses aren't comfortable and don't have the extra room we can offer you with our Port Huron charter bus. This can also be a good idea for airport transfers because if you are a big group willing to arrive at a hotel in Port Huron MI, you could have trouble finding the right bus rental. However, it's not a problem anymore because we're confident our shuttle bus will have anything you need.
Pricing
You'll find here both great prices and a high-quality service. One of our agents will be happy to explain everything you need to know before taking our service. They will also give you a free quote for any rental service you need if you reach out now. We're waiting for your call. You can also ask for a one way roundtrip trip free quote, in case you don't need the complete service.
Vehicle Features
Party Van
Party bus
Limo service / limo buses
Charter buses
Mini buses
Motor coaches
Local Destinations
The Blue Water Bridge
Lighthouse Park
Blue Water River Walk
The Vintage Tavern
Lakeside Park
Lighthouse Beach
Events We Service
Corporate events
Sporting events
Field trips
Weddings
Bithdays
Concerts
Bar hopping
Bachelor or bachelorette party
Airport transportation services
Why us?
We are excited to tell you that we have the best price on the bus rental market in Porth Huron. Plus, according to the occasion you're having, you can choose the best vehicle between the largest selection of charter buses, limos, and Port Huron party bus we have here. If you plan a trip for a sizable group, choose us, the company that lets the best charter buses at your disposal. Additionally, you can count on our professional drivers and our transportation expertise. Our customers have always had the best ground transportation experiences with us! We are the best in what we do in Port Huron Michigan, and they know it. Your next event will be a hit without you worrying about transportation logistics.